Get a free Beech-Nut Starter Kit, which is great for all the moms whose kids are just starting to eat solid foods. When you sign up, you will be subscribed to the monthly e-newsletter and receive money-saving coupons on Beech-Nut products. You will also receive a sample of rice cereal and 2 jars of baby food. What a great deal!
Hi Everyone! Just wanted to let you know that I am still here and that this site has not been abandoned. I've been getting TONS of spam and yes, I do monitor all comments, so they won't be approved if you give bogus websites and comments that make absolutely no sense. I especially like this comment:
"I studied all these years only now to find out that your site is so much interesting information:) You can treat it as a compliment from my side"
I will be updating the site, so please keep it bookmarked!
Create a baby registry at Target and receive a Target tote bag with coupons, product samples, and a buying guide. If you are waiting for your baby to be born, why not sign up??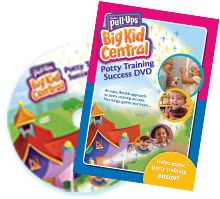 I know how potty training can sometimes go…very slowly. It took my son almost 2 years to be potty trained. I tried everything to get him to go in the potty, but he really didn't care!
Why not try Pull-Ups Big Kid Central Potty Success DVD? It has songs, games, tips and more to help your child become potty trained. Best of all, it's F-R-E-E!